You litterally have no excuse never to have completed Planescape: Torment now.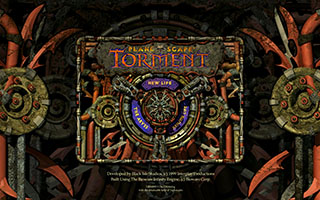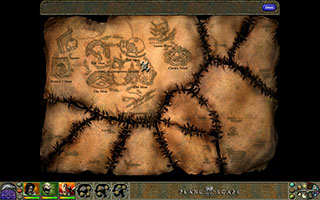 Well, if it isn't the best written story in the history of narratives, now in eye-pleasingly large widescreen resolutions (or weird-ass 5:4 aspect ratio if you prefer) and with a completely reworked GUI to keep it crisp and sexy.
Yes, I admit – the clunky gameplay and the ancient graphics were sufficient to turn even the most well-meaning ludophile off playing Torment in this time of shader model 4.0 with normal maps, particle effects, and specular whatsits, but now that it looks hella good again, the fantastic story and the splendid artwork is totally ganging up on the clunky gameplay to render it once more an entirely acceptable experience. Come on, you can live with the opaquely implemented AD&D ruleset.
You can get the widescreen mod from here and the GUI mod from here. If you've already completed Torment, feel free to tell me all about how it changed your life so I can reply with "I KNOW, RIGHT!"
(And a polite thank you to the RPG Codex for taking some time out from hurling invective in Bethesda's general direction long enough to inform me of these splendid initiatives via the proxy of my friend Ruben, who actually has the stomach for those forums.)